Our Story
Best sports bar and tavern located in Cow Hollow and Marina districts in San Francisco, right outside the Presidio Gates. Featuring great food, sporting events, trivia, pool, darts, and free wifi for the best nightlife in San Francisco!
— Welcome to the Family —
Celebrating 40 years in business, the Final Final Sports Bar has been a local favorite located in the Cow Hollow/Marina district, right outside the Presidio Gates.
With our twelve flat-screen TVs, complete with all sports packages, you'll never miss your favorite team. Grab a stool at our old-fashioned U-shaped bar and order one of our twenty-four beers on tap, or choose from an over two-hundred variety of liquors to create your own specialty cocktail.
For those looking for something extra, we offer two pool tables, two dart boards, and an AMI juke box that you can control from an app so you never have to choose between your seat or your favorite song. Bonus credits available for frequent check-ins!
We're a Nebraska Cornhuskers Alumni bar as well as Iowa Hawkeyes, which makes for a more than exciting BIG 10 game. Though we are always open to host your favorite college team. Our NFL teams consist of Vikings, Broncos and Niners.
Whether you come in with business associates for a drink or an after work happy hour cocktail, you'll be met with first-class service and an experience you'll want to happen again and again!
Hello my name is Arnold Prien and this is my wife Linda. I've been the owner and operator of The Final Final since 1978. I've walked around this bar more times than I can count. Come by, have a beverage, and ask me about its rich history. Cheers!
My goal is to continue stepping into my fathers shoes, while keeping the spirit and the history of The Final Final alive. Welcome to a place many call their second living room.
We take pride in following after our father. If you don't see our parents behind the bar, it will probably be us. We promise to make your next visit a very memorabilia one!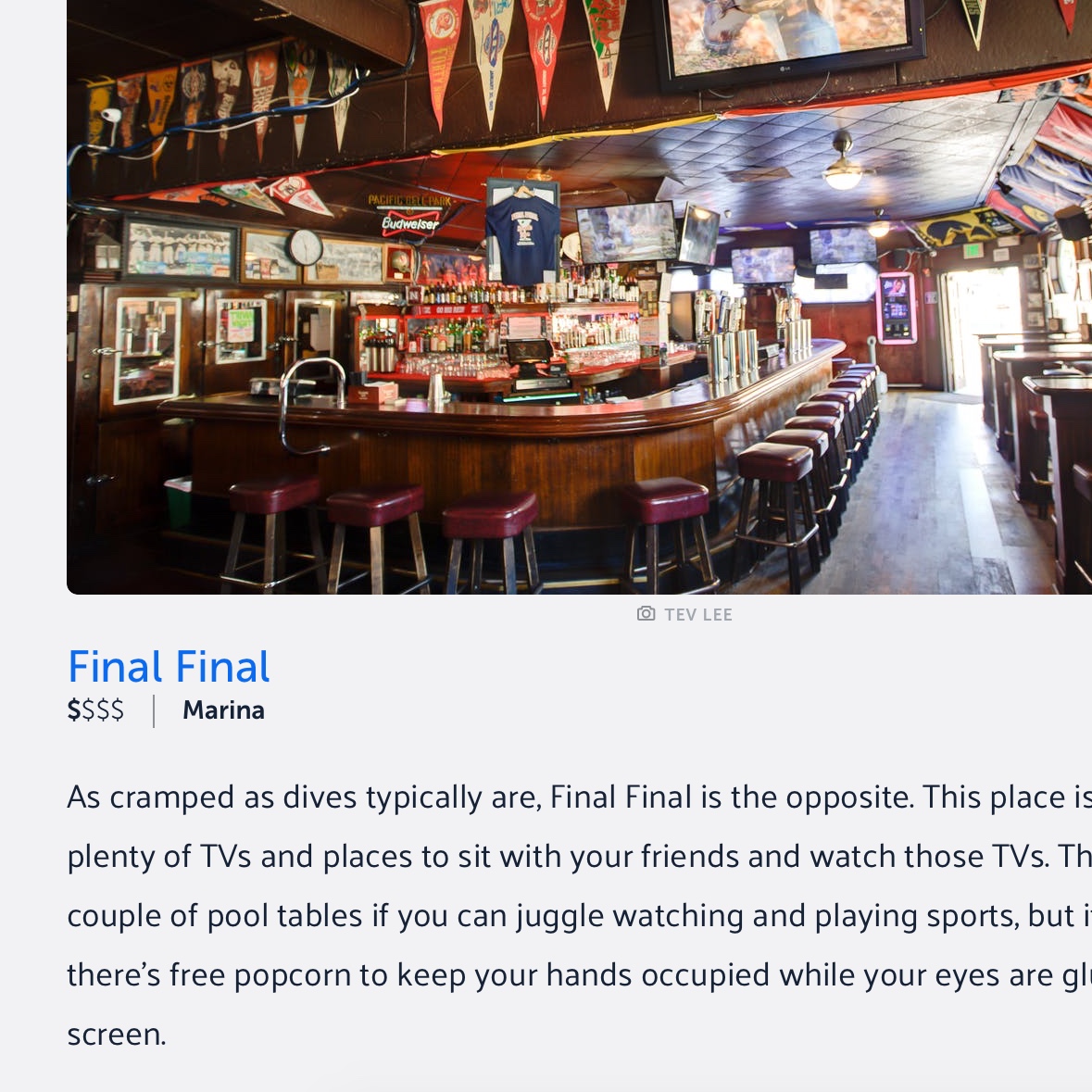 The Best Bars To Watch Sports In San Francisco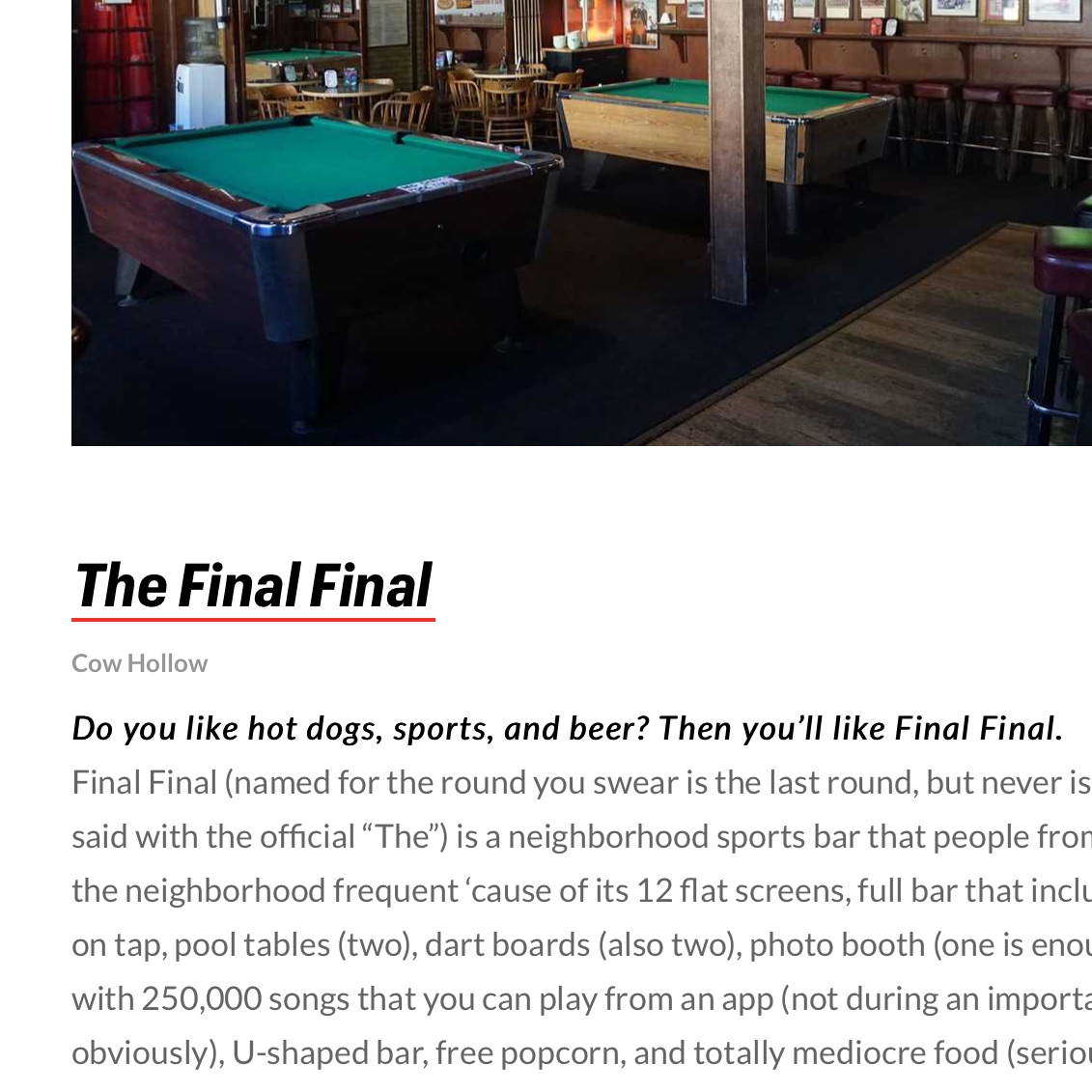 The Best Sports Bars in San Francisco